Here are the cats currently inhabiting the Tipton household. We also have three gargoyle geckos and one crested gecko; Bubba, a rescue leopard gecko; Limpet, a ball python (named for his spots); Cosmo, an albino gopher snake; Rosey, a rescue rosy boa; and one freshwater fish tank.
Rollo
This is my girl kitty. She is a half siamese stray we took in. We named her after the lemur in the movie "Fierce Creatures" since she looked just like that as a baby. She's now the matriarch of the family. 14 years old and still going strong, despite having hypo parathyroidism (according to her internist, one of the few ever diagnosed). Add to that the heart worm she had a few years ago (also rare among cats) and she's one special kitty.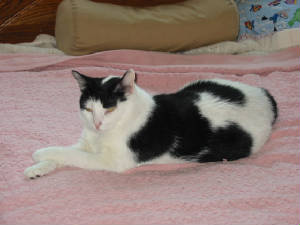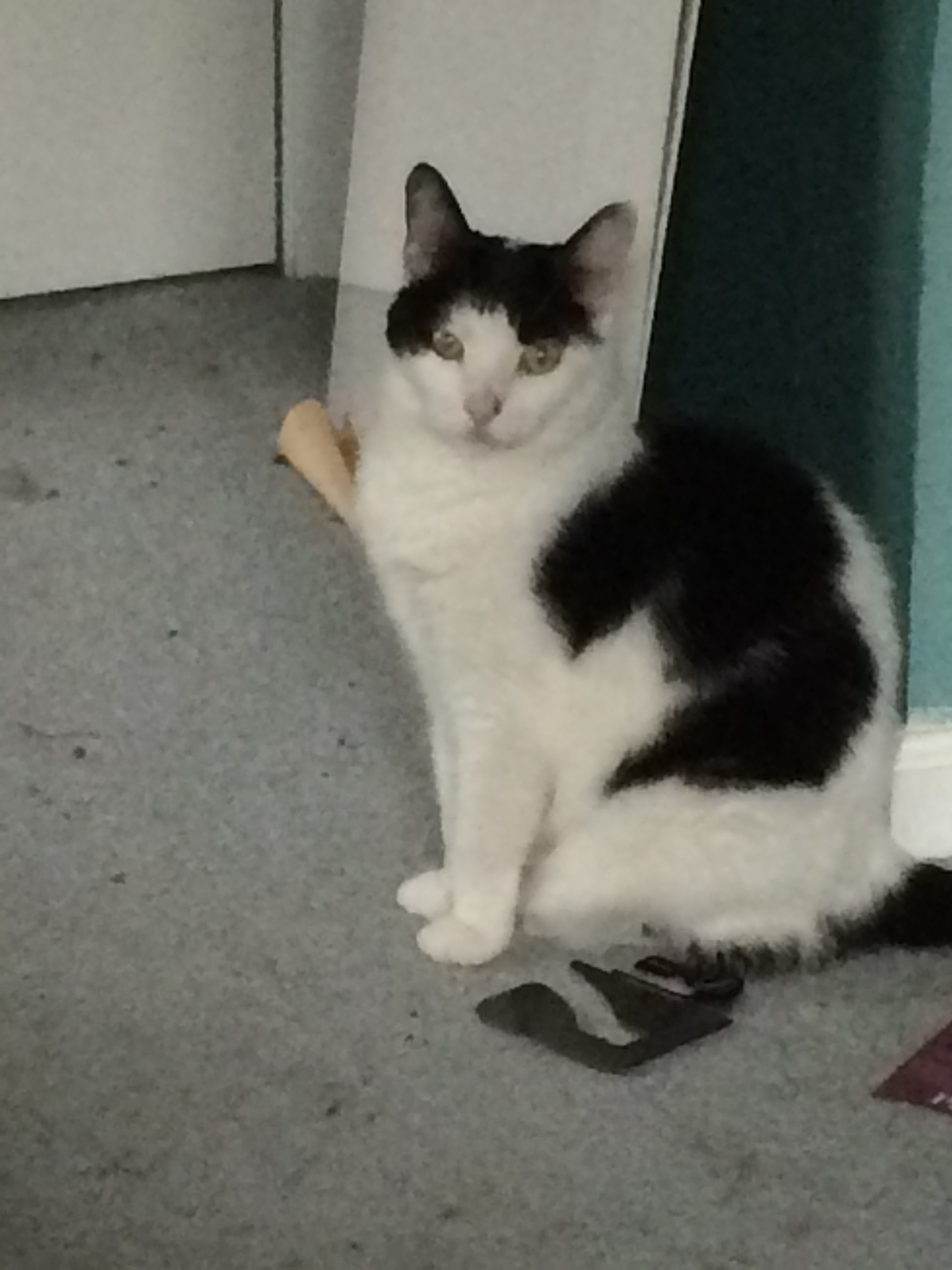 Panda
We adopted Panda (and his sister Bunny) after we lost Whiskers and Spot. Panda loves everyone, and takes his choice of laps in the evening. Whether invited or not.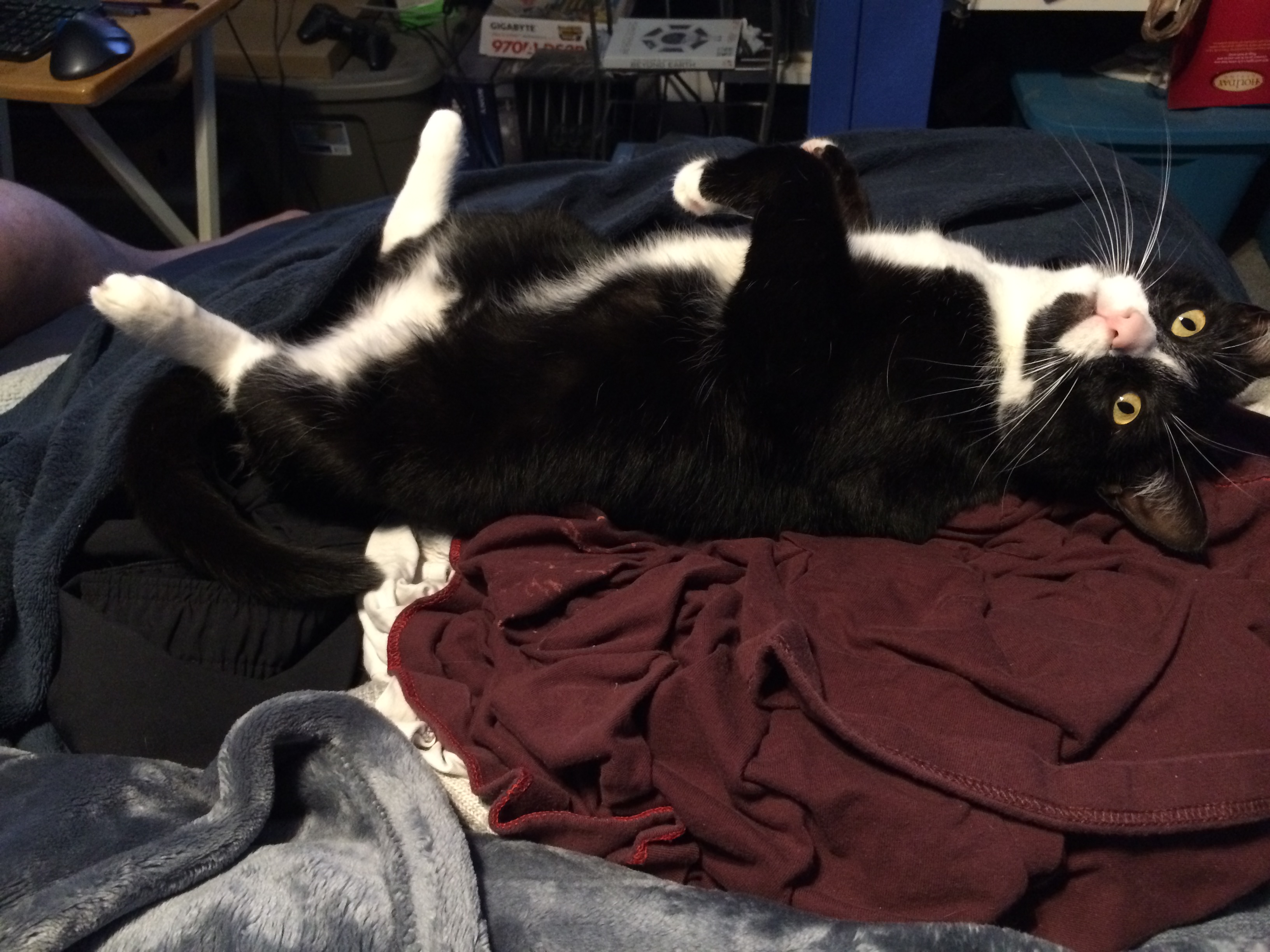 Panda Kitty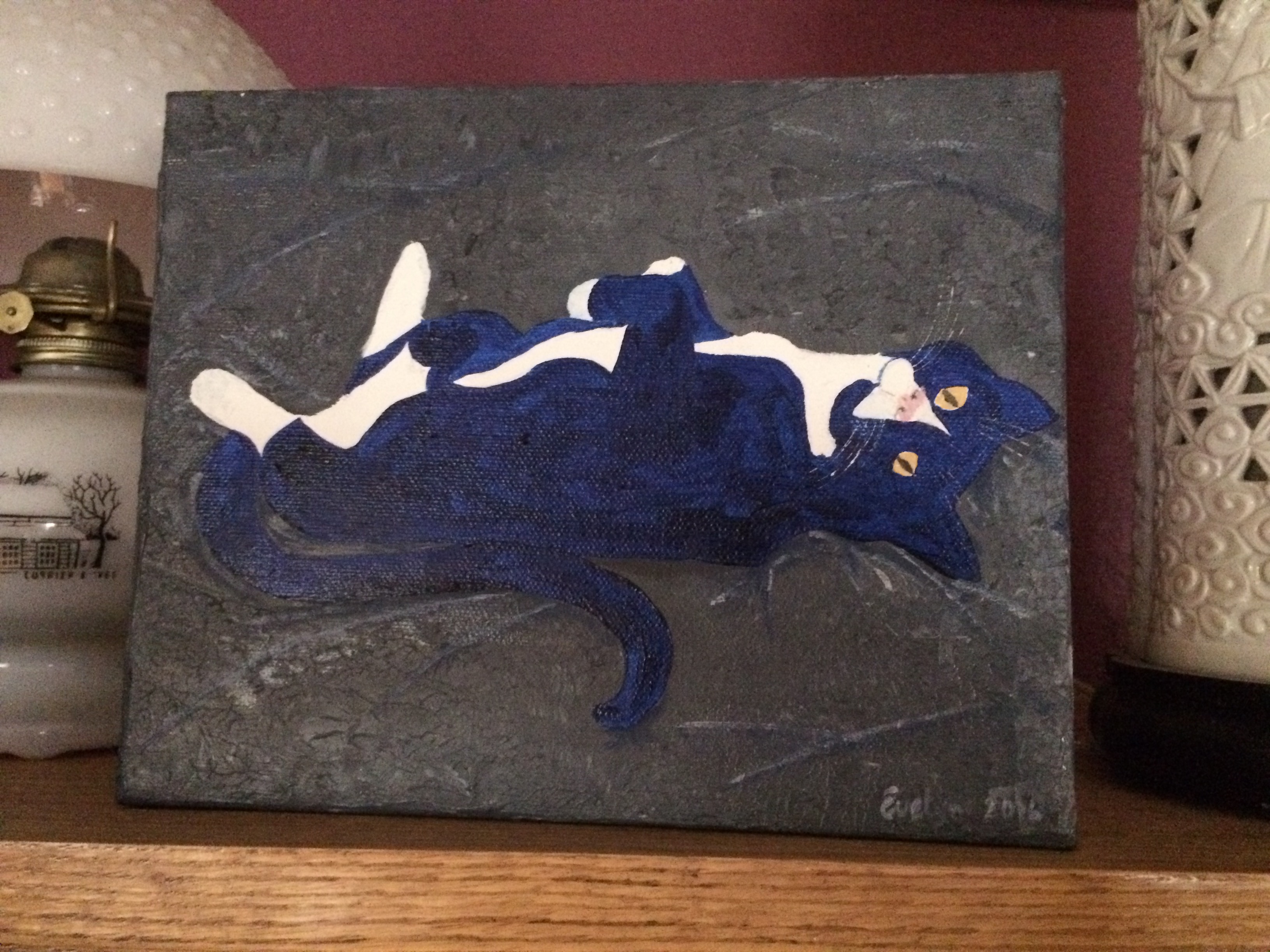 Panda Kitty Painting
Bunny
Bunny is our play-aholic Japanese bobtail. All black (except for a couple patches of white on her belly), she disappears at night, except for those golden eyes and white teeth.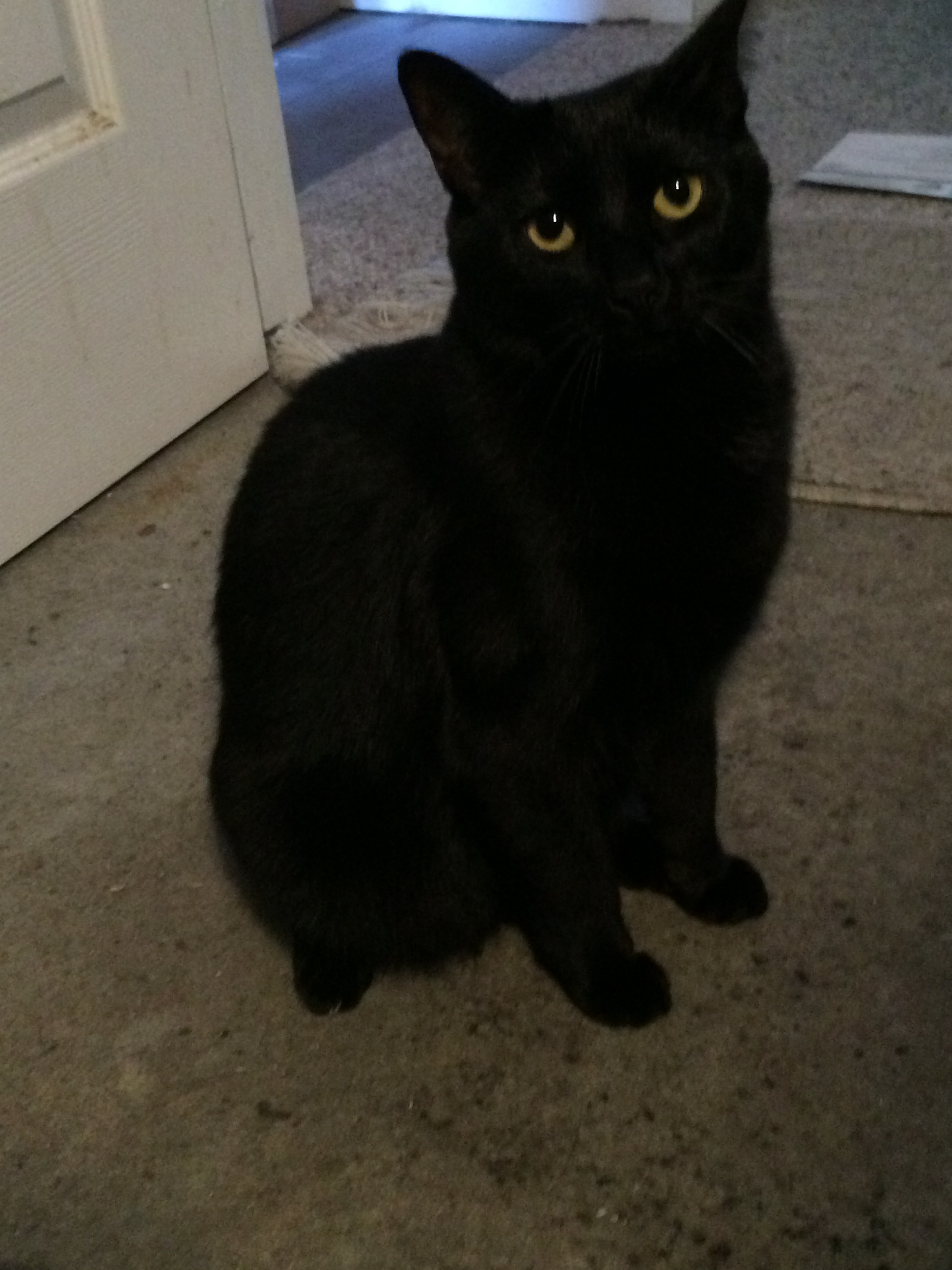 Bunny the Bobtail