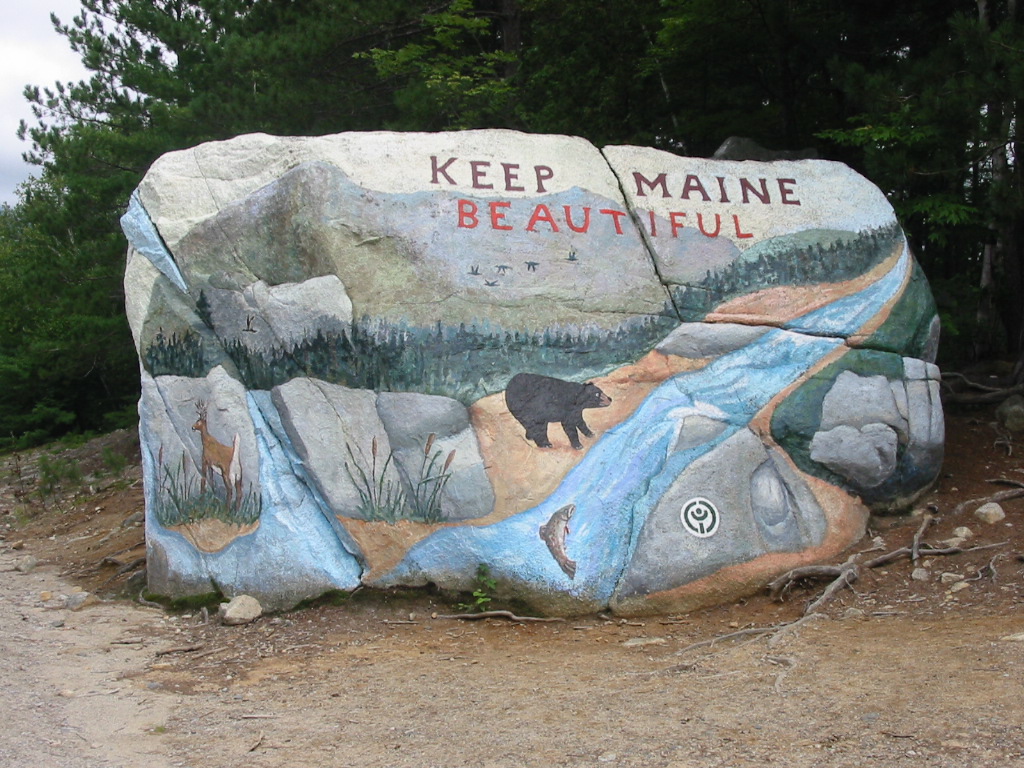 This is called the Maine Picture Rock.  We passed by on our way to visit a nearby State park to see a moose.  In Maine, the park admission is free if you drive a car with a Maine license plate.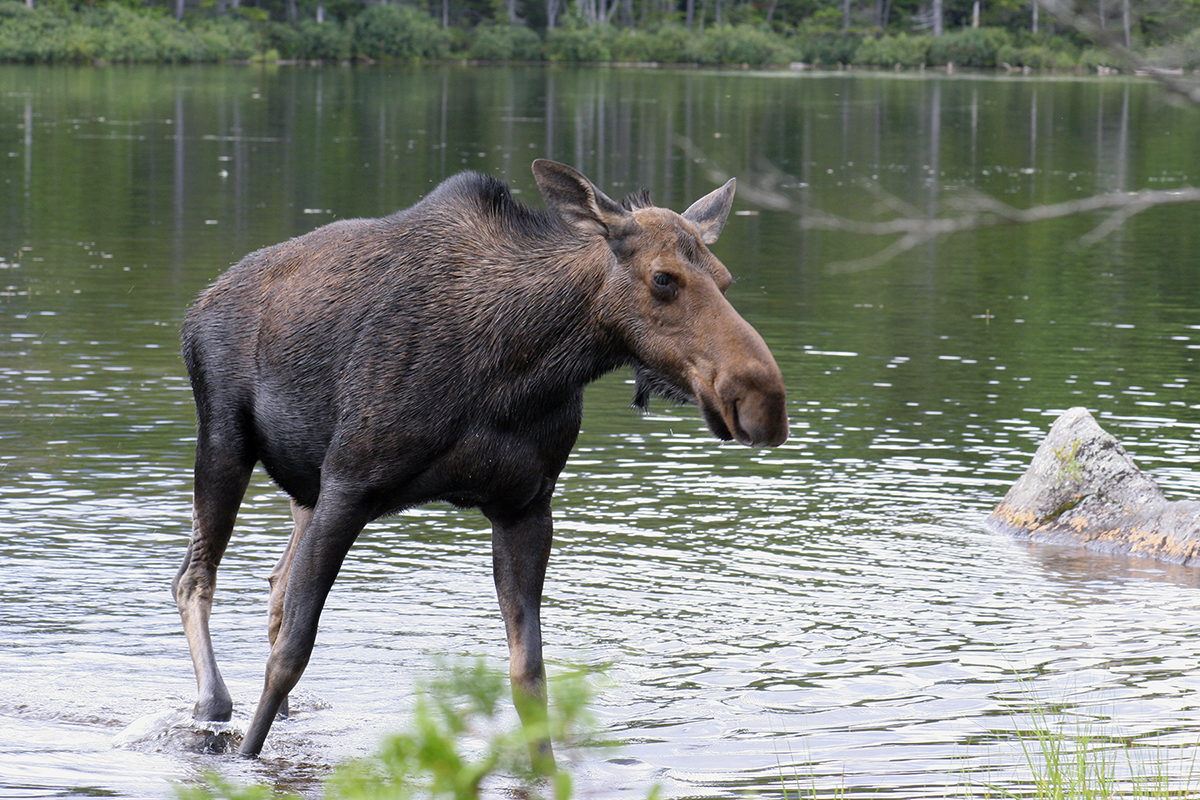 We went to Key Largo in August 2004.  Here are some selected shots, both above and below the water.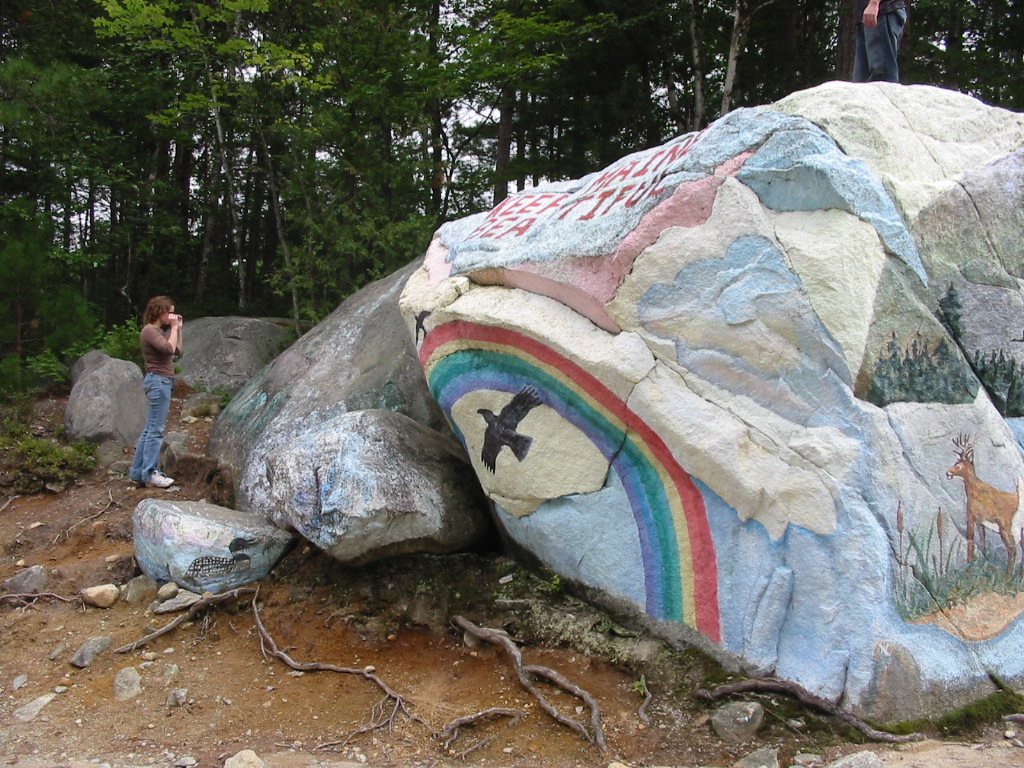 This is the other side of picture rock.  It is repainted every year.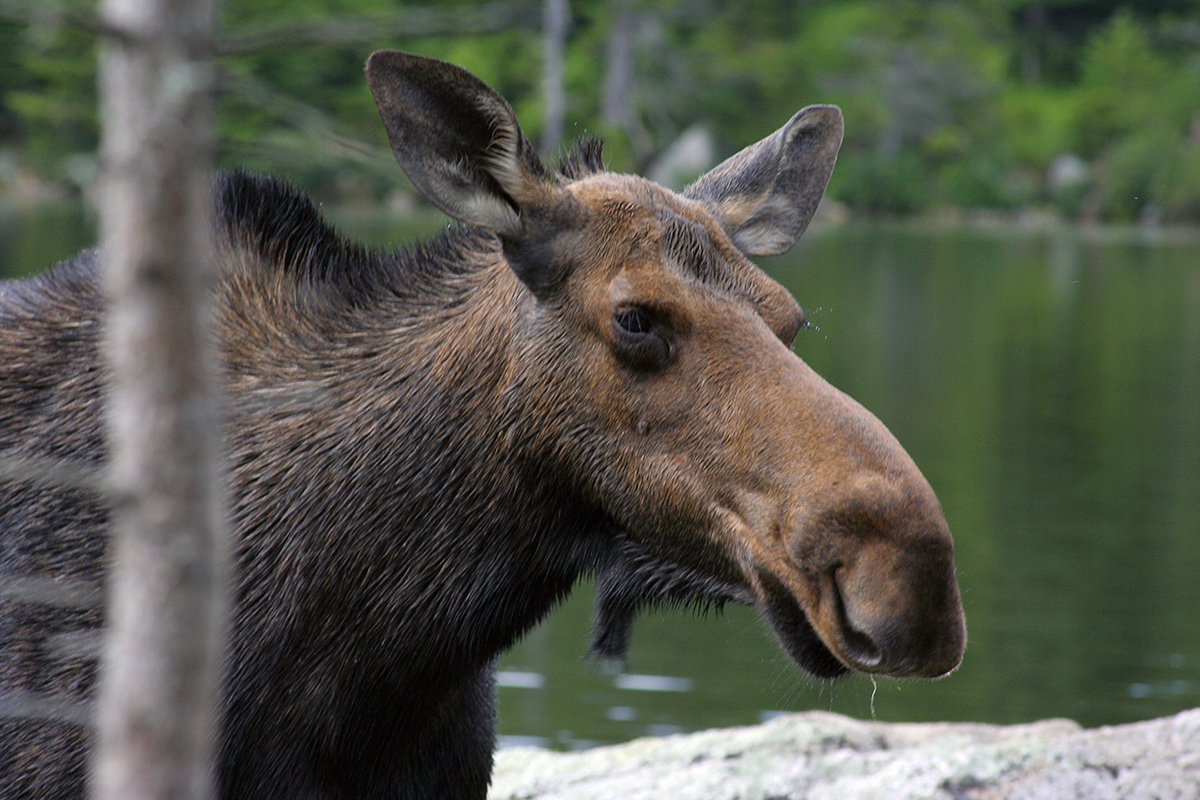 She came to shore.  This is the closest I wanted to get, but Kim filled a viewfinder.  When she put her ears back, it was time to skedaddle.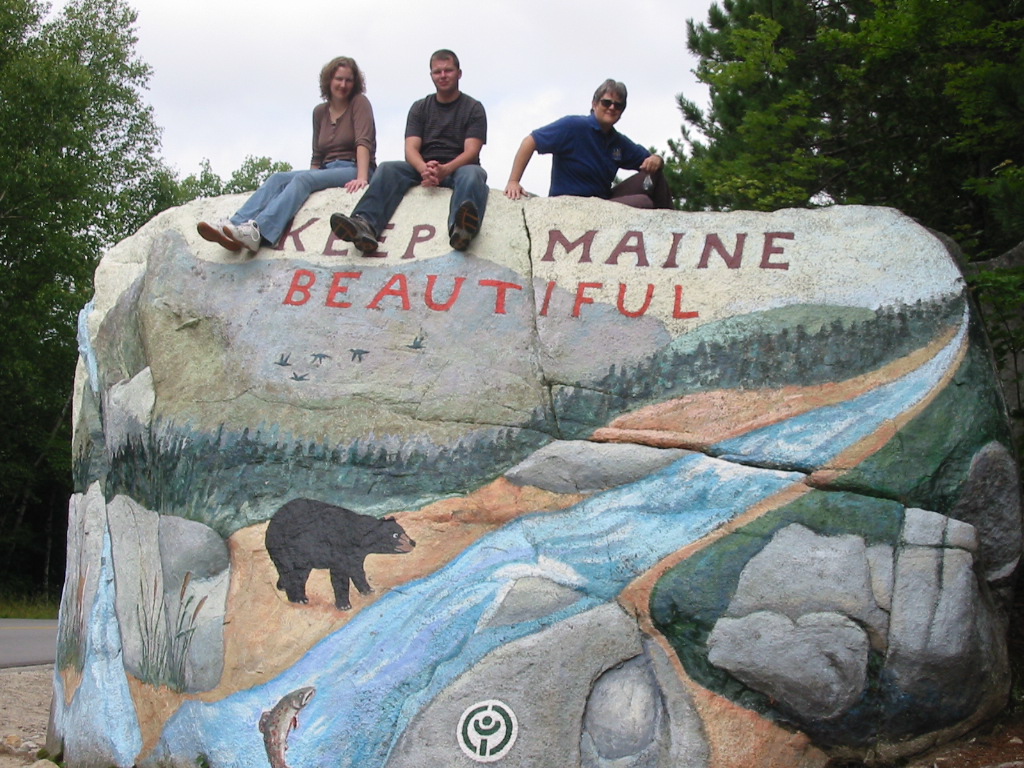 Of course we all had to sit on the rock.  From left is Kim, Andrew (a native) and me.